Presentation
Organisé autour de quatre notaires, l'Office compte aujourd'hui plus d'une quinzaine de professionnels pour mener à bien les missions de rédaction et de conseil qui lui sont confiées, dans un souci permanent d'efficacité, de rigueur et de sécurité.
Outre l'activité notariale traditionnelle (immobilier et droit de la famille), l'Office notarial du Clos Chauvin, par sa structure et son organisation, traite de dossiers spécialisés :
- droit viticole
- construction et urbanisme
- droit commercial et des sociétés
L'Etude a mis en place un service de droit de la famille, un service de droit des affaires et un service de négociation immobilière.
Nos bureaux sont situés à LIBOURNE, et sont facilement accessibles. Ils disposent de stationnements gratuits.
Networks and certifications

Member of Notaires Conseil d'Entreprises
NCE: the network of Notaires Conseil dEntreprises (civil law notaries who advise entrepreneurs)

NCE is an association in compliance with the loi de 1901 French association authorisation act. It comprises civil law notaries from all over France.

The NCEs objective is to continuously improve the notarial services provided to entrepreneurs by enabling its members to share their expertise through:

- mutual member assistance and support
- a shared collection of documents and updated information in the sector
- voluntarist continuing education of members and their colleagues to ensure excellence in advising company directors.

By developing expertise among company managers, NCE helps promote the activities of civil law notaries.

http://www.notairesconseilsdentrepreneurs.fr/
www.notairesconseilsdentrepreneurs.fr/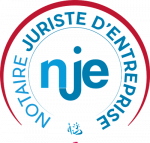 Office certified for legal activities within or on behalf of a company
Notaire juriste d'entreprise Le notaire par sa formation, sa culture, son expérience, sa compétence et ses outils propres (acte authentique)peut et doit apporter une réponse spécifique aux besoins des chefs d'entreprise. Dans l'activité de conseils aux chefs d'entreprise, le notaire se doit de respecter ses obligations de probité, d'impartialité, d'objectivité et d'indépendance qui s'imposent naturellement à lui en sa qualité d'officier public. NJE : NOTAIRE JURISTE D'ENTREPRISE est un label obtenu par les offices qui engagent une démarche volontaire dont l'objectif est de promouvoir auprès des chefs d'entreprise et de tous les acteurs économiques un véritable savoir-faire en matière de droit des sociétés et plus généralement le droit des affaires. La labellisation requiert pour les notaires de l'office concernée d'avoir suivi un cursus de formation au « secrétariat juridique de sociétés » mis en place par le Conseil supérieur du notariat et son institut l'INES (Institut notarial des Entreprises et des Sociétés). Le maintien de la labellisation est subordonné à des exigences de suivi régulier d'actions de formation et de dépôt d'un dossier de suivi d'activité dans le domaine du droit des affaires. Le label est renouvelé tous les deux ans. Les notaires des offices labellisés ont tous signé la charte de labellisation NJE. NJE à ce jour rassemble 90 experts répartis sur tout le territoire.
Members of viticultural law's community
JURISVIN The rights of the individual with regard to viticultural enterprises are both complex and distinct. Consequently, any decision relating to a viticultural property (setting up a company, revision of contract, inheritance tax, transfer, acquisition, specific contracts, donation, renting) requires detailed analysis and careful reflexion. Dealing on a basis with viticultural law and with a knowledge of the appellations and local legal and economic practices the members (notaires) of JURISVIN can offer well-informed advice allowing the appropriate decision to be taken in full awareness of the facts.
Sale, purchase, division, inheritance the value of a viticultural property is linked to these events which in turn are dependent on a number of constants (income, vineyard, appellation, buildings, cellar, agricultural equipment, etc.). Members of JURISVIN with their unique understanding of the regional market can offer a precise quotation (bearing in mind legal and financial aspects) on the value of a viticultural property. They can also find, using the JURISVIN community, a potential buyer or seller for the project concerned.

www.jurisvin.fr
contact@jurisvin.fr
www.jurisvin.fr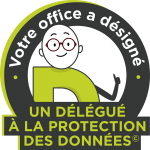 Office that has appointed a Data Protection Officer
Office that has appointed a Data Protection Officer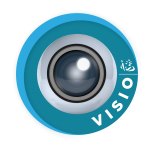 Office équipé de la visioconférence de la profession
Pas le temps de passer chez votre notaire ?
Vous disposez d'une tablette ou d'un ordinateur doté d'une caméra et d'un micro ? Vous avez alors l'équipement nécessaire pour réaliser un entretien en visioconférence avec votre notaire.
Simple, en toute confidentialité et en toute sécurité, vous pouvez de chez vous dialoguer avec lui.
Lors de vos prochaines prises de rendez-vous, pensez à informer notre secrétariat de votre souhait d'effectuer l'entretien en visioconférence.
visio.notaires.fr/